Citizen horloges dames. Citizen dameshorloges Eco-Drive
Geplaatst op: 30-09-2017 om 15:35:05 | JuweliersWebshop | Tags: citizen, horloges, dameshorloges, dames, elegance, eco-drive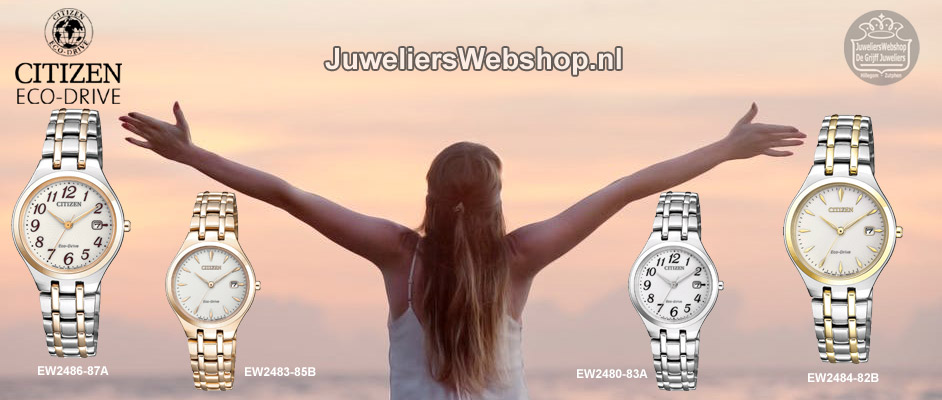 Citizen horloges dames
Citizen dameshorloges Eco-Drive
De nieuwe serie Citizen dameshorloges zijn ook weer een plaatje om te zien! Deze horloges hebben allemaal een quatz uurwerk met Eco-Drive. Citizen Eco-Drive horloges worden opgeladen door het licht tijdens het dragen. Deze solar-power horloges hebben geen batterij-wissel nodig. De Citizen horloges voor dames zijn leverbaar in verschillende kleurencombinaties. Een stalen zilverkleurige uitvoering, of liever een goudkleurige? Bij Citizen Watch kan het allemaal. De Super Titanium dameshorloges van Citizen zijn licht van gewicht, anti-allergisch en zorgen voor eindeloos draagplezier!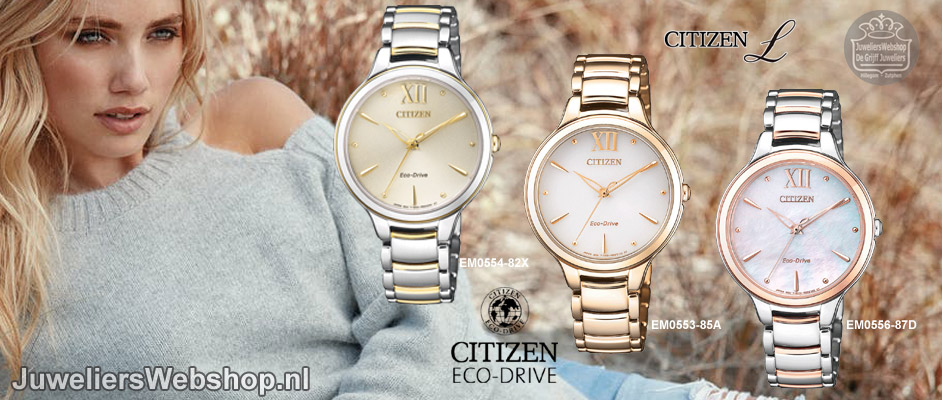 Het linker model is de Citizen EM0554-82X Ladies horloge Eco-Drive Bicolor. Erg mooi dameshorloge met een moderne uitstraling.
De rose bicolor versie, Citizen EM0556-87D mag er zeker ook zijn: uitgevoerd met een parelmoer wijzerplaat! Aangevuld met roségoud gekleurde details.
Bestel Citizen dameshorloges bij officieel dealer en verkooppunt JuweliersWebshop.nl
Liever passen in onze winkels? Kom langs bij Juwelier de Grijff in Zutphen of Hillegom.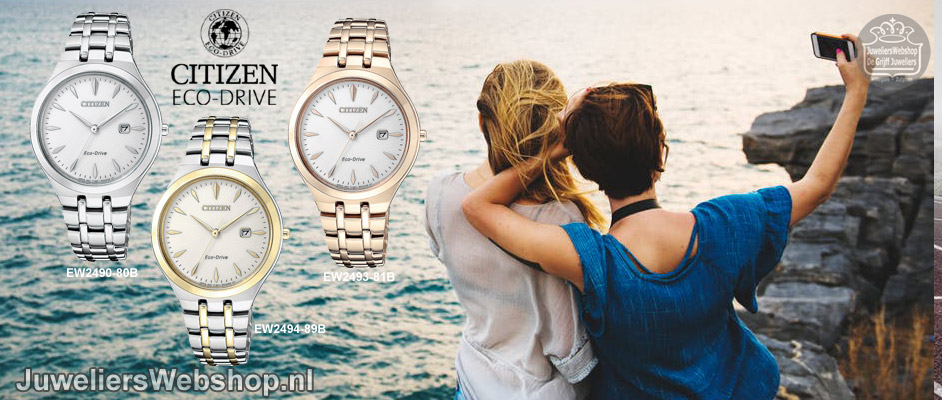 Het model Citizen EW2494-89B Elegance is uitgevoerd in bi-color. Dit edelstalen horloge heeft twee kleuren: zilver met gouden accenten.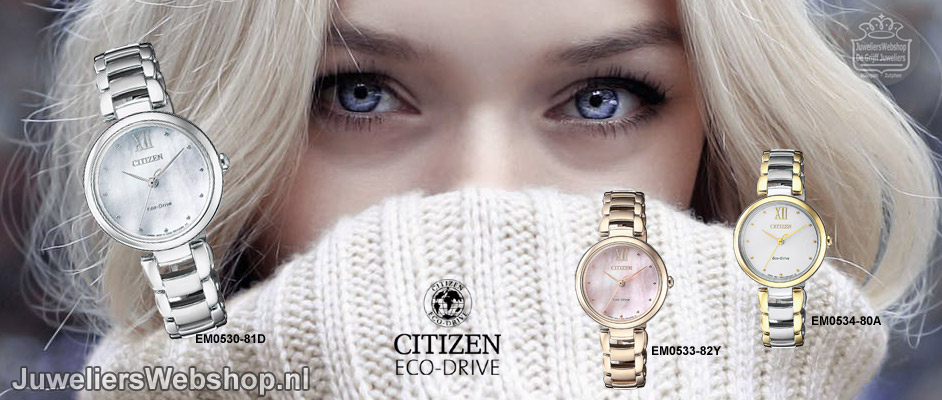 Bekijk hier de Citizen EM0530-81D met parelmoer wijzerplaat Saffierglas voor de adviesprijs van € 229,-.
Heel subtiel damesmodel met edelstalen horlogekast en horlogeband, voorzien van Citizen Eco-Drive.
Terug
Reacties
Er moet ingelogd worden voordat u een reactie kunt plaatsen.