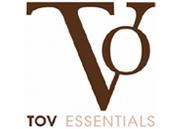 TOV Essentials sieraden
TOV Armbanden en Kettingen van TOV Essentials online
De TOV Essentials armbanden zijn echte trendy blikvangers. Of je op zoek bent naar een TOV Armband in de kleur zilver, goud of rose. TOV Essentials heeft ook jouw armband voor een scherpe prijs.
Juwelierswebshop.nl is officieel dealer TOV Essentials sieraden - TOV Essentials Jewels online.
TOV armbanden kettingen en sieraden - GRATIS verzending in NEDERLAND! vanaf EUR 49,- per bestelling.
Artikel 1 tot 7 (van de 7 artikelen). Resultaat: 1
Artikel 1 tot 7 (van de 7 artikelen). Resultaat: 1