Mix en Match met Les Georgettes Armbanden
Geplaatst op: 26-01-2017 om 09:42:25 | JuweliersWebshop.nl - Monique | Tags: les georgettes, les georgettes armbanden, armbanden, sieraden, trendy sieraden, trendy armbanden, mix en match, dames sieraden
Mix en Match met Les Georgettes Armbanden.
Een trendy concept in sieradenland zijn verwisselbare sieraden. Neem bijvoorbeeld de Quoins hangers en munten, ringen van IXXXI en creolen met creoolhangers van Zinzi.
In navolging van deze trendy merken is het in Parijs razend populaire merk Les Georgettes ingesprongen op deze trend met de Les Georgettes armbanden.
Het concept is simpel; 1 armband en 1 omkeerbaar leer en je hebt 3 verschillende creaties.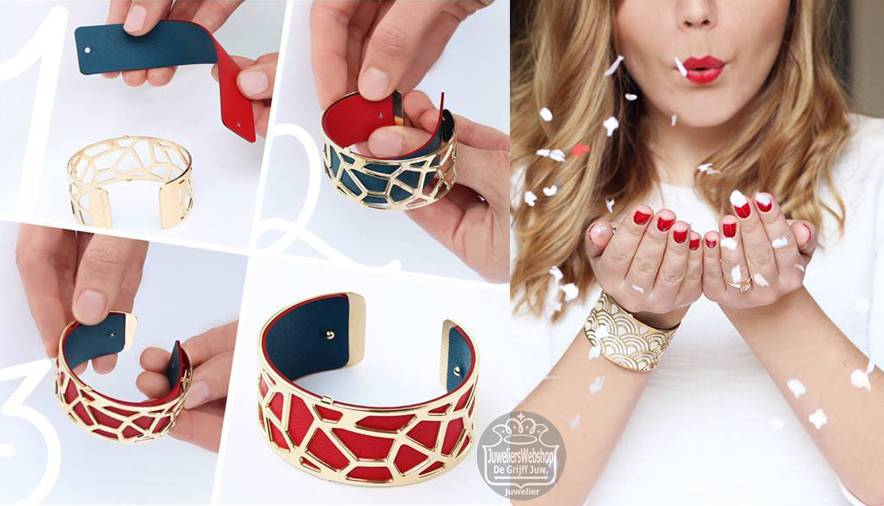 Mix en Match je eigen unieke Les Georgettes armband. Laat je verrassen door de vele mogelijkheden!!
De armbanden van Les Georgettes zijn gemaakt van in verschillende motieven opengewerkt edelstaal en verkrijgbaar in drie breedtematen: small (14mm), medium (25mm) en large (40mm).
Leverbaar in drie kleuren, rosé, zilver en gouden plating, in glanzende afwerking. Sommige modellen zijn ook in gematteerde uitvoering.
Het leer is verkrijgbaar in basic en trendy kleurencombinaties en tweezijdig te dragen.
Ieder zijn eigen stijl, ieder zijn eigen Les Georgettes!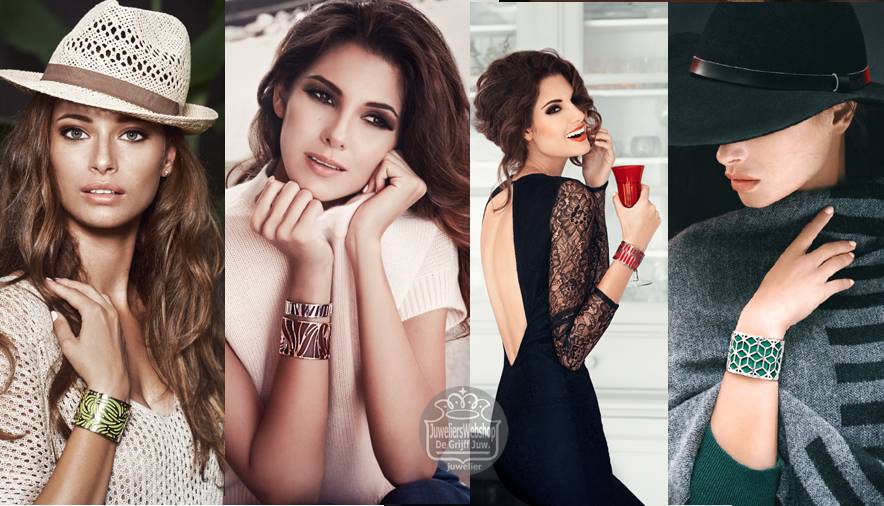 Met de ruime keuze aan designs, afwerkingen, maten en kleuren leer is er voor iedere smaak een eigen unieke armband van Les Georgettes te creëren.
Niet alleen de armbanden van Les Georgettes zijn stuk voor stuk juweeltjes maar ook over het verpakkingsmateriaal is goed nagedacht.
De Les Georgettes armbanden worden geleverd in een luxe en vrolijk gekleurde sieradenbox die is voorzien van het Les Georgettes Paris Logo.
De leren bandjes worden in een mooi speciaal mapje los bij de armband geleverd.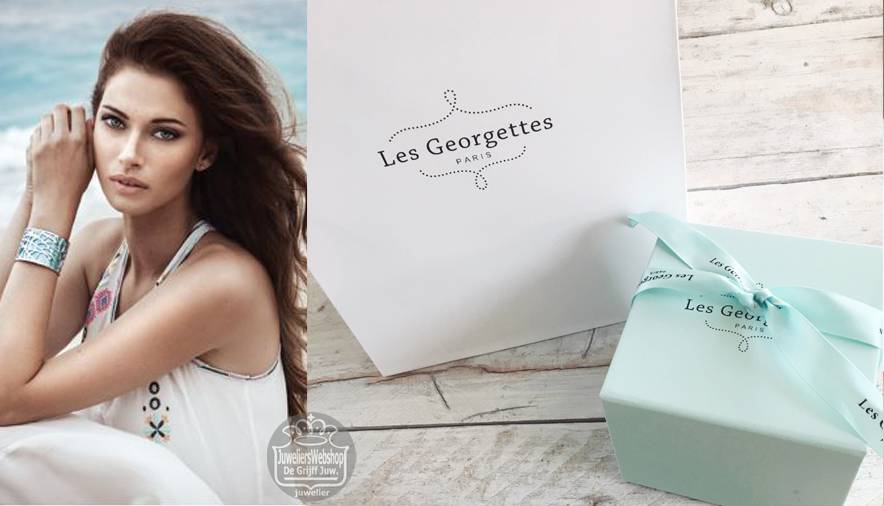 De Les Georgettes armbanden hebben allemaal prachtige designs en benaming gekregen. Veel designs zoals de Girafe, Perroquet, Crocodile en Poisson zijn geinspireerd op de jungle.
Ook met de leren bandjes kan je alle kanten op. Ga je voor zwart/wit, groen/grijs, metallic of een printje het is allemaal mogelijk.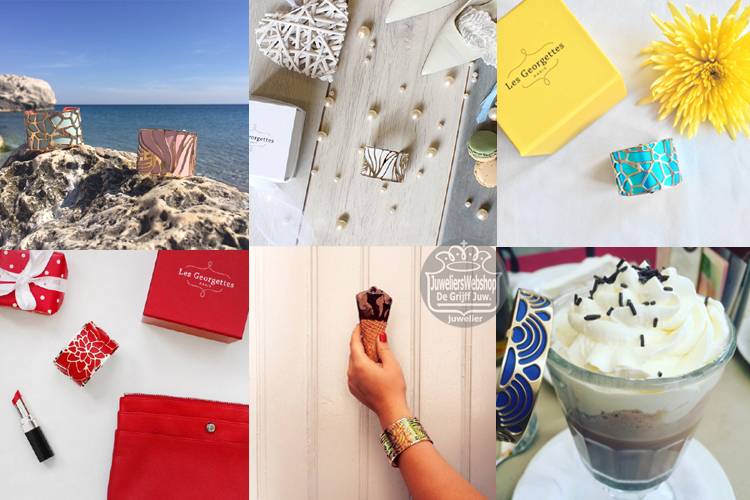 Ben je benieuwd geworden naar de Les Georgettes Armbanden neem dan een kijkje in onze JuweliersWebshop en laat je verrassen door de enorme keuze.
Mocht je een armband willen aanschaffen let dan goed op dat de breedte van het leren bandje past bij de breedte van de Les Georgettes armband.
Natuurlijk blijft Les Georgettes ook vernieuwen en komen er steeds nieuwe design armbanden en kleuren en printjes leer!
Ben jij net als ons ook fan van Les Georgettes armbanden? Volg ons op Facebook of Instagram voor de actuele collectie van Les Georgettes Armbanden!
Terug
Reacties
Er moet ingelogd worden voordat u een reactie kunt plaatsen.