Bekijk online onze nieuwsbrief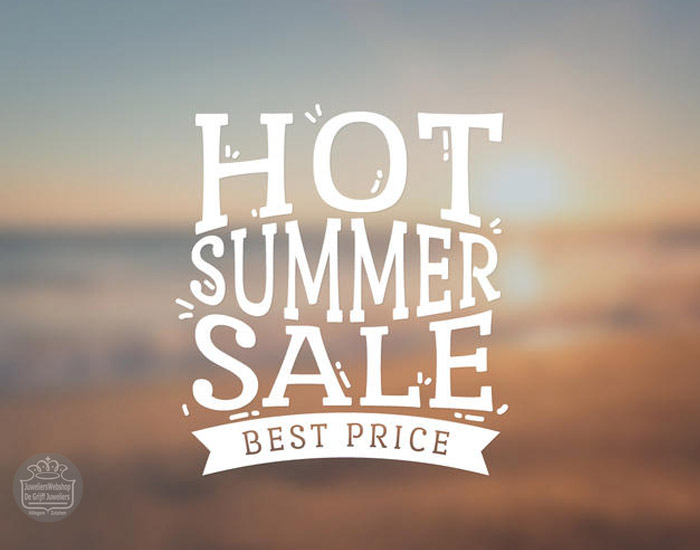 DE SUMMER SALE IS VAN START GEGAAN MET GROTE KORTINGEN OP SIERADEN EN HORLOGES.

Je ontvangt 40% korting op de volgende merken horloges:

*VENDOUX* - *WILLIAM-L* - *ESPRIT* - *JOY DE LA LUZ* - *ROAMER* - *PONTIAC* - *RSC* - *LARS LARSEN* - *KYBOE!*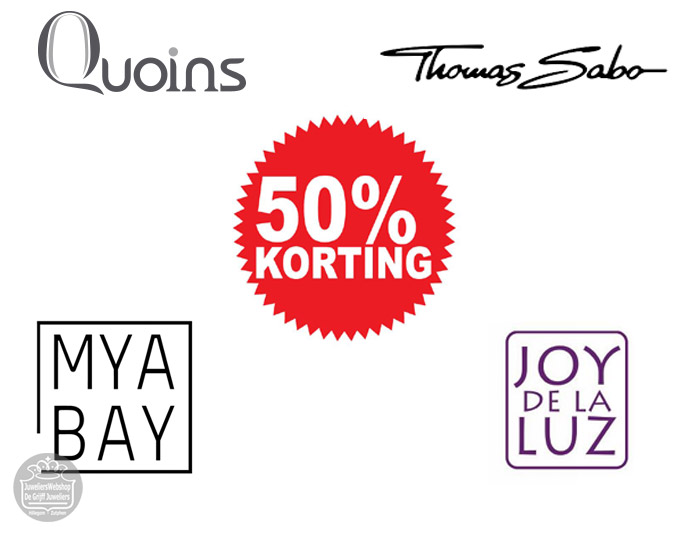 Je ontvangt wel 50% korting op de volgende sieraden merken:

*QUOINS* - *THOMAS SABO* - *MYA BAY* - *JOY DE LA LUZ* (oorbellen, armbanden en bedels)*

Door op de merknaam te "klikken" word je direct doorverwezen naar je favoriete horloges of sieraden, zodat je makkelijk en snel een prachtig horloge of sieraad met hoge korting kunt scoren!!

Deze akties zijn geldig bij uw online aankoop en in onze winkels in Hillegom en Zutphen!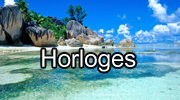 Bekende en trendy merken horloges en sieraden.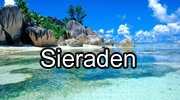 Bekijk ook onze socialmedia pagina's:
JuweliersWebshop.nl
Hillegom - Zutphen
Genoemde acties zijn tijdelijk en onder voorbehoud.